Our company is always looking for new talents. Do you want to welcome the most amazing ships in the French Atlantic Ports ? Do you enjoy making others discover our regions ? Are you rigorous and your various experiences can be an asset for our clients?
Then try to join us, at our head office or at pier!
April 2020 update: During these challenging times, out-of-the-box thinking and force of proposal are especially appreciated.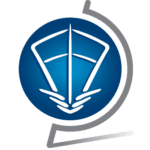 At BLB C&S the Team Spirit makes all the difference… We are devoted and rigorous in our work and will be happy to share more on our profession!